PEARL DRUMS MMG SERIES MASTERS MAPLE/GUM
THE MASTERWORKS STUDIO RECIPE, SIMPLIFIED.
Setting the standard for the very best in performance centered instruments for the pro drummer, Pearl fuses new appointments, refreshed finish and hardware choices, and the ground-breaking resonance of the R2 Air Tom Suspension System with the Masters Maple/Gum shell in celebration of three decades of Studio drumming quality and excellence.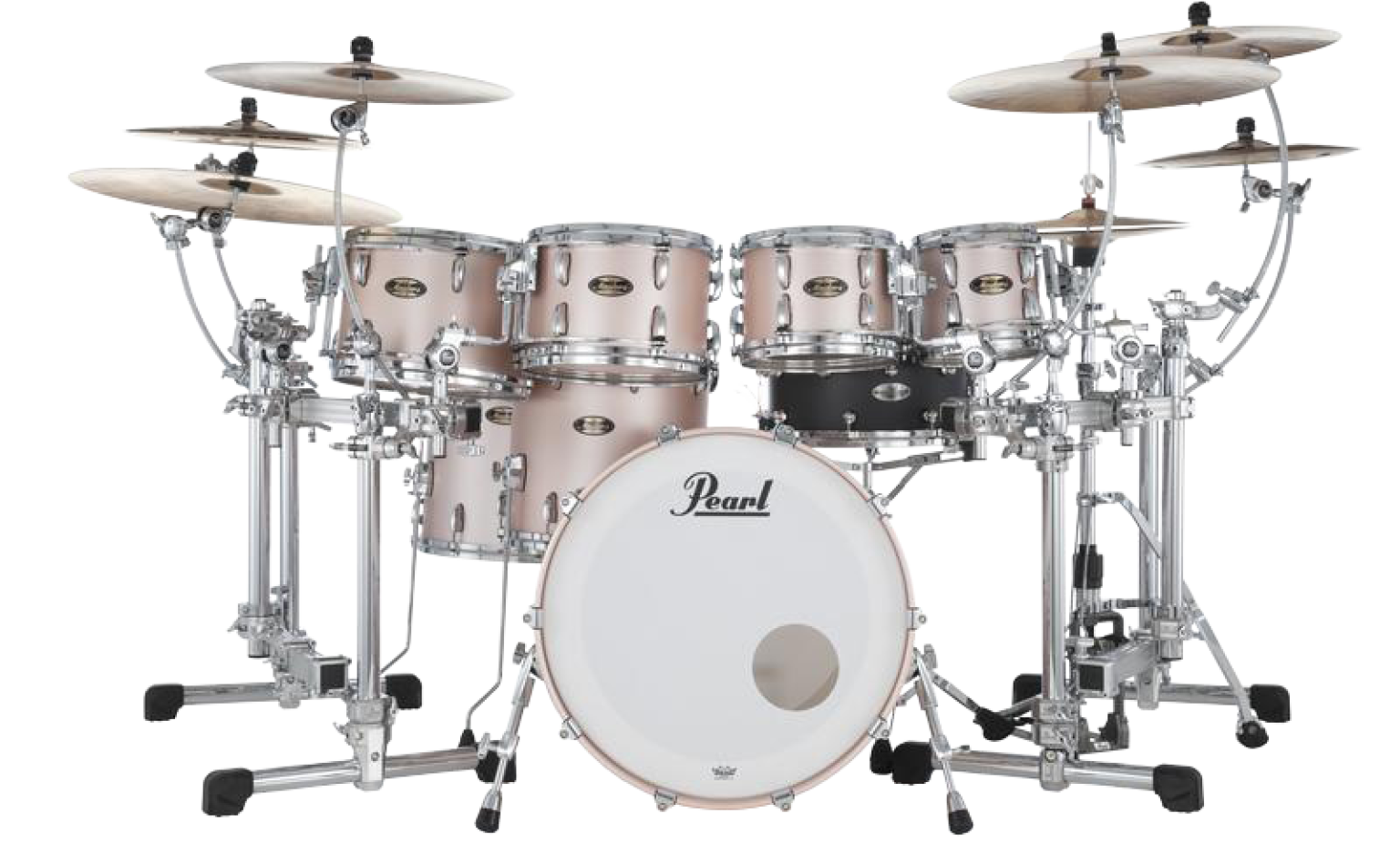 There Is a Reason You've Been Hearing About Masters Maple/Gum.
MMG Masters Maple Gum, The Greatest Drum Tones Ever Recorded.
The Maple/Gum shell combination is well-documented for delivering truly legendary sounds. Pearl's fresh take on this legendary combination originated with our custom Sonic Select Studio Recipe drums. These limited production kits were gaining such widespread acclaim that we introduced Masters Maple/Gum as the first production-level Masterworks kit.
Reaching New Levels in Dynamics, Sonic Warmth, and Explosive, Low-End Response.
Masters Maple/Gum's expanded finish and component options make each kit a true prize for the owner. Believe the hype. Experience Masters Maple/Gum for yourself and take your studio drumming game to the next level.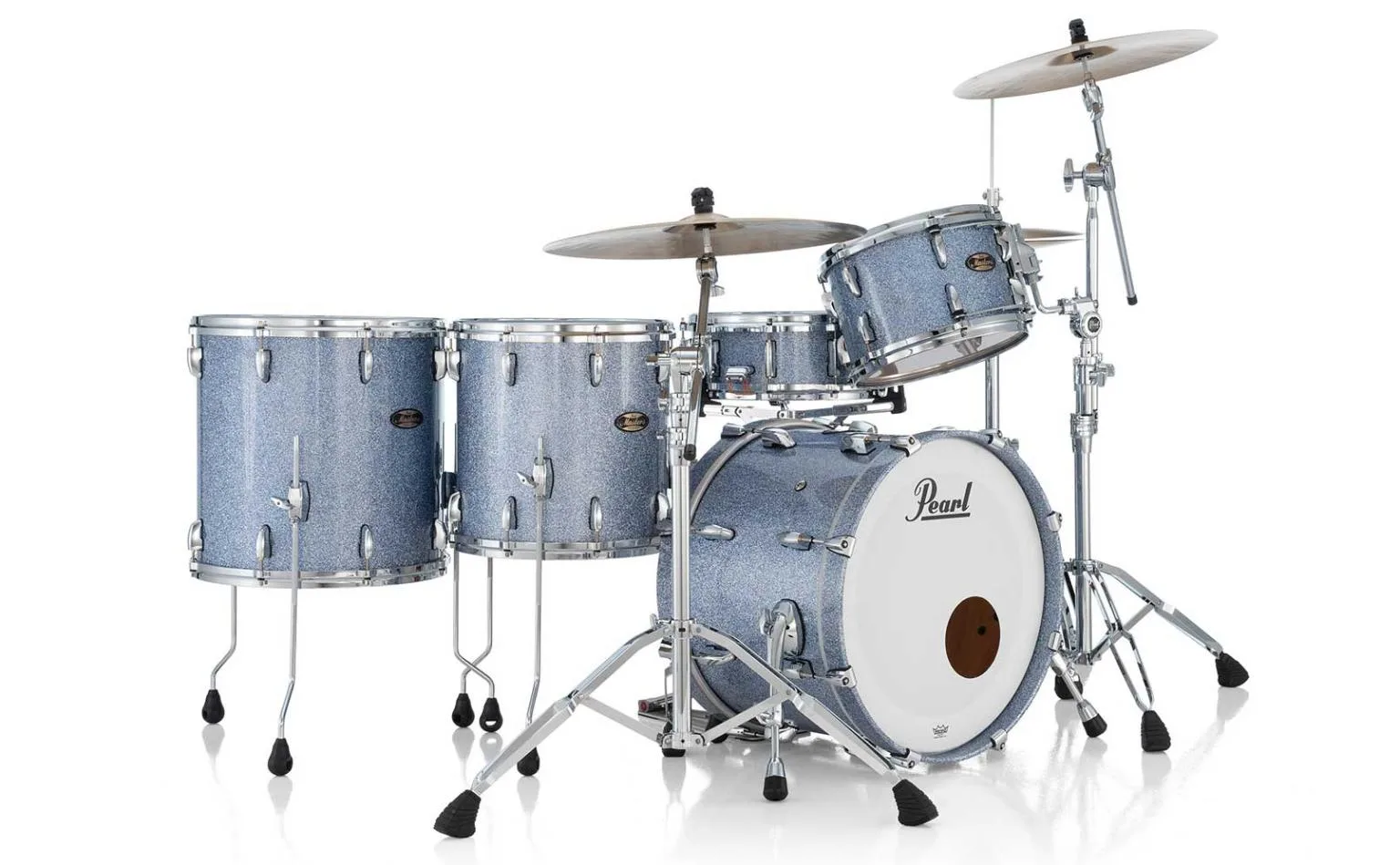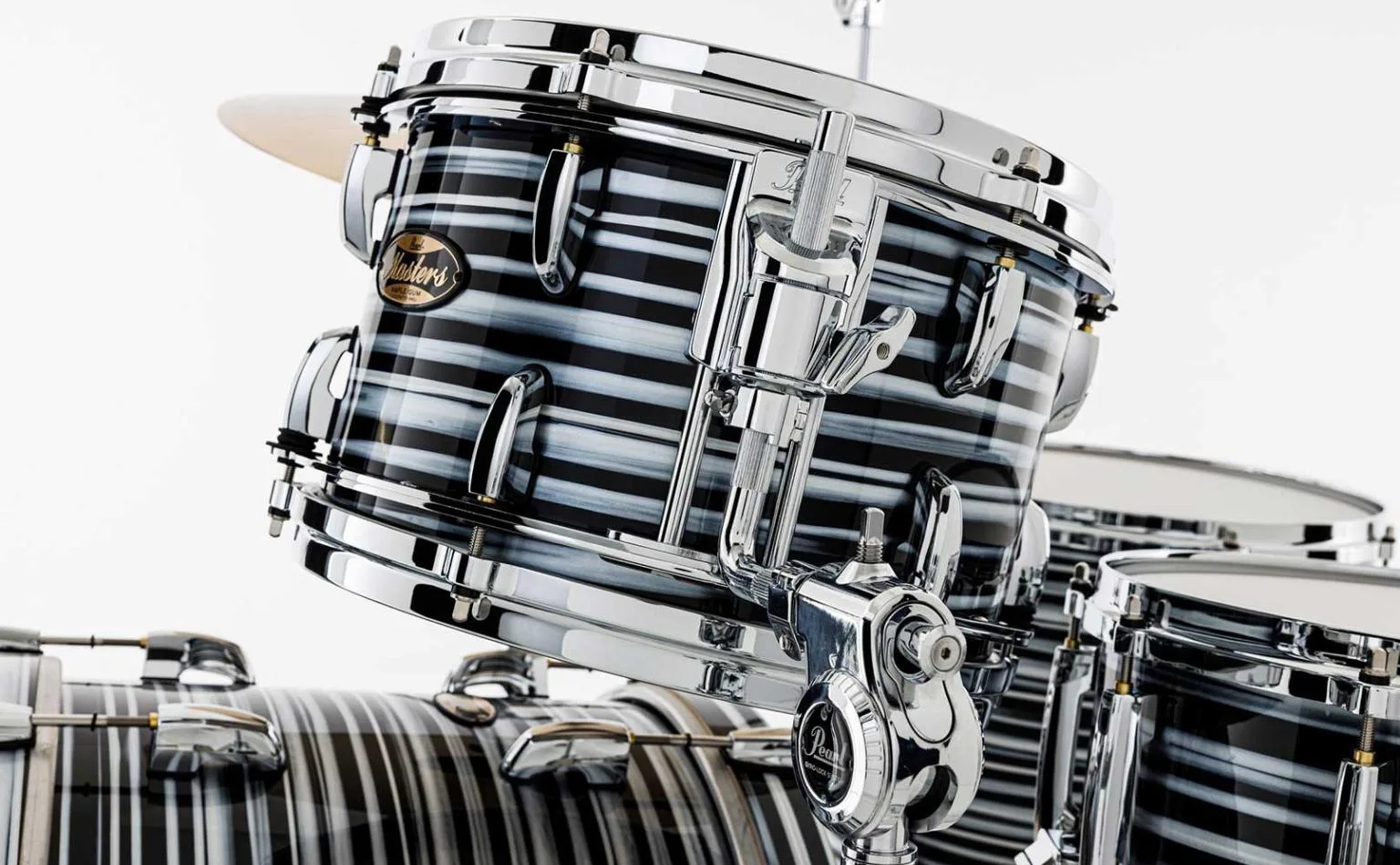 The evolution of premium studio tone.
Shell is composed of an EvenPly-Six layer shell combination of Vault-cured premium North American Maple (4-ply exterior,) and hand-selected USA Gumwood (2-ply interior,) for dramatic resonance and improved projection.
Pearl's ReImagined High-End features the newly enhanced hybrid drum concept of Reference One series; refined for sonic purity to fit the most discerning environments and players. A true Pearl original with a fresh new vibe, Reference One features premium North American Maple, Birch, and African Mahogany shell plys, with each drum having a custom shell, edge, and thickness profile to best suit its place in the total drum set. Its expressive tone produces a wide tuning range enhanced bottom-end and smooth sonic push.
A Powerful Sonic Foundation in the Recording Environment.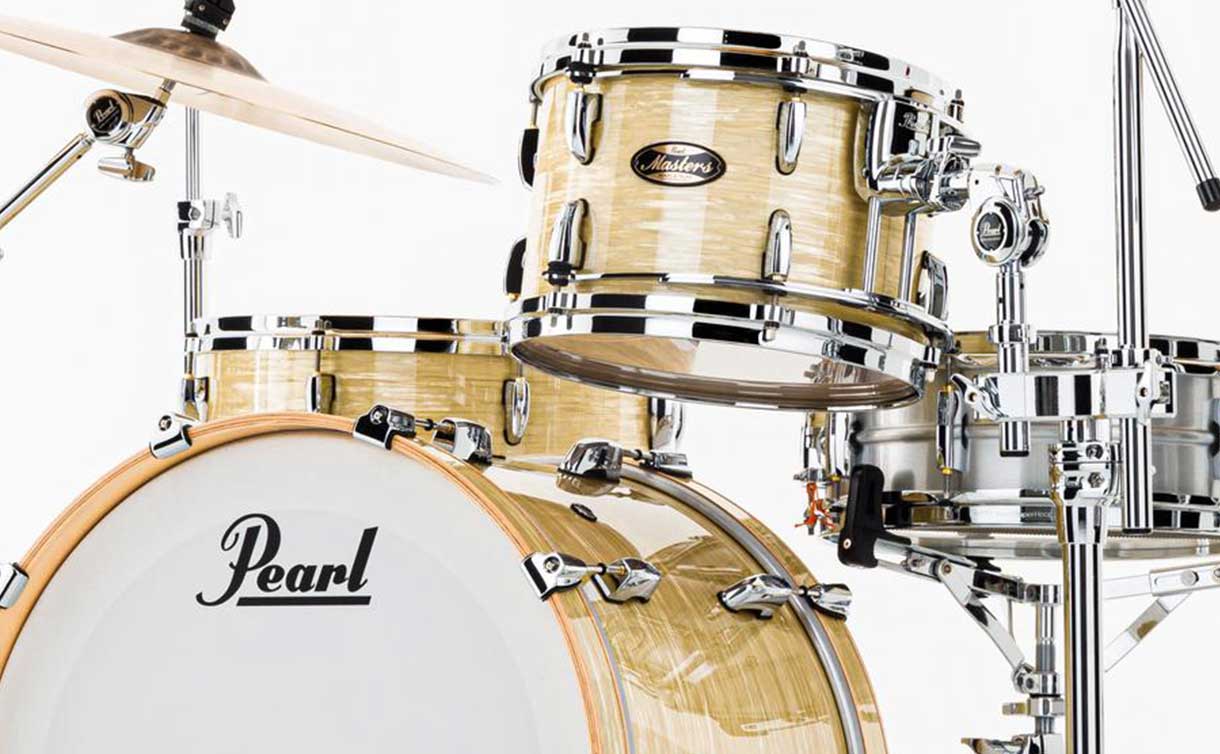 Masters Maple/Gum (MMG) Series.
Delivering arguably the greatest drum tones ever recorded, Pearl's performance-centered take on the legendary Maple/Gum shell recipe is a sonic experience every drummer needs to witness. Reaching epic levels in sonic warmth and explosive low-end response, this dynamic shell/hardware combination first debuted as the Masterworks Sonic Select Studio Recipe. With the addition of the R2 Air Tom Suspension System, this is an instrument that is perfectly at home in the Recording environment, and a true prize for each drummer that owns one. With a dizzying array of Premium and Custom finish choices to represent your vision, each Masters Maple/Gum Series drum set reaches new levels of sonic purity, fit for the most discerning studio pro.
SHELL – EvenPly-6 (5.4mm) 4-ply Maple outer with 2-ply Gumwood inner
SNARE – Matching 13×6.5, 14×5, 14×6.5, or 14×8 (Sold Separately)
BEARING EDGE – Outer 60°
FINISH – Premium / Custom Finishes (available at charge)
HEADS – Remo Coated Ambassador Tom – Coated Powerstroke3 Bass
TOM MOUNTS – R2 Air Tom Mount Suspension System
DRUM HARDWARE – Chrome (Black Nickel, Nickel, and Black Chrome hardware available at premium charge)
SPURS – SSP-330
FLOOR TOM BRACKETS – LB-75
HOOPS – MasterCast Hoop
LUGS – CL Bridge Lug | CL-100 (Toms) | CL-250 (Bass Drum)
BASS DRUM MUFFLER – BDM-F (Full Size)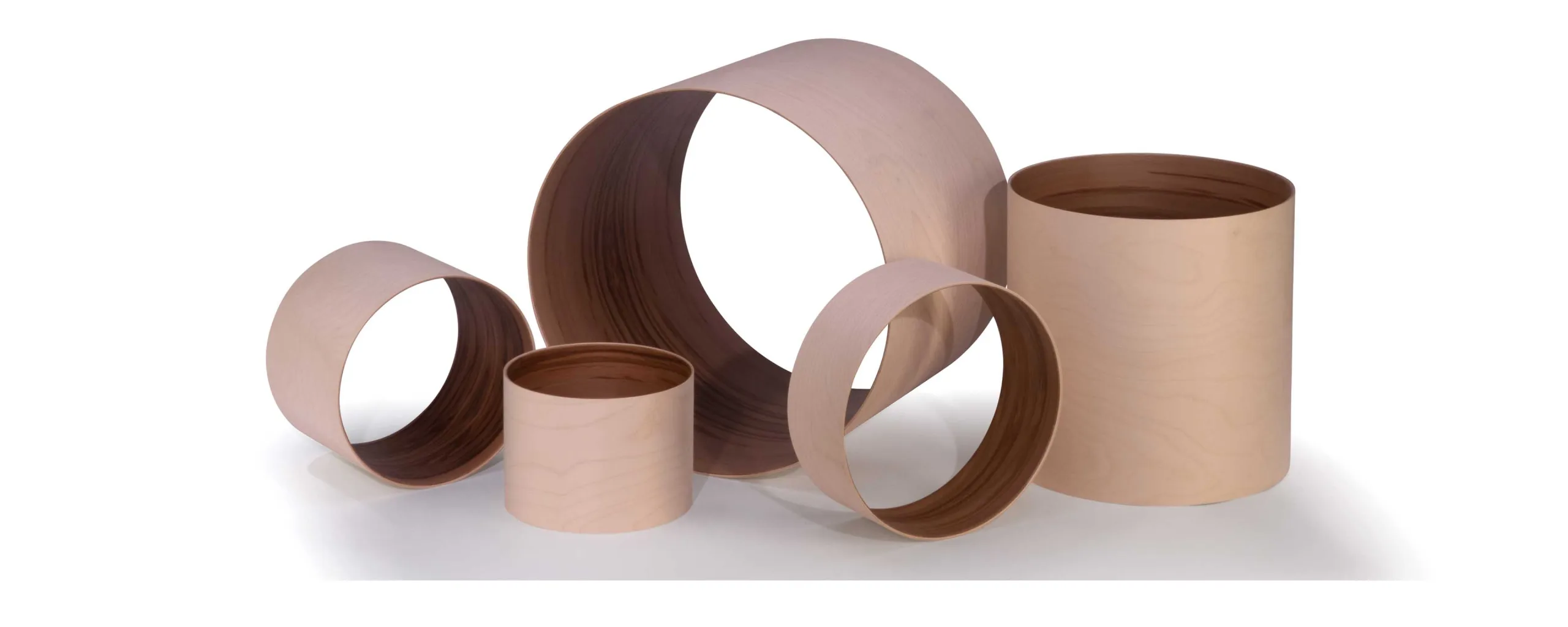 SHELLS
EXPLOSIVE TONAL CLARITY AND ARTICULATION FOR RECORDING..
Delivering (arguably) the greatest drum sounds ever recorded, Masters Maple/Gum features an EvenPly-Six blend of premium North American Maple and figured, sweet Gum wood. Combined with a shallow outer 60° bearing edge, this thin and dense shell produces a punchy, primed recording tone.
WHAT'S INSIDE: Discover the Elements of Superior Drum Tone.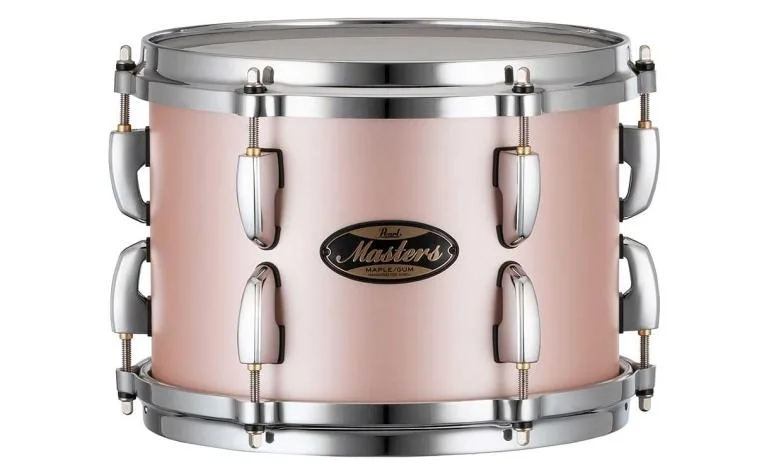 Inspiring Custom Appointments
Pearl's exclusive hand lacquering process enhances Maple's natural sonic and visual beauty with painstaking precision.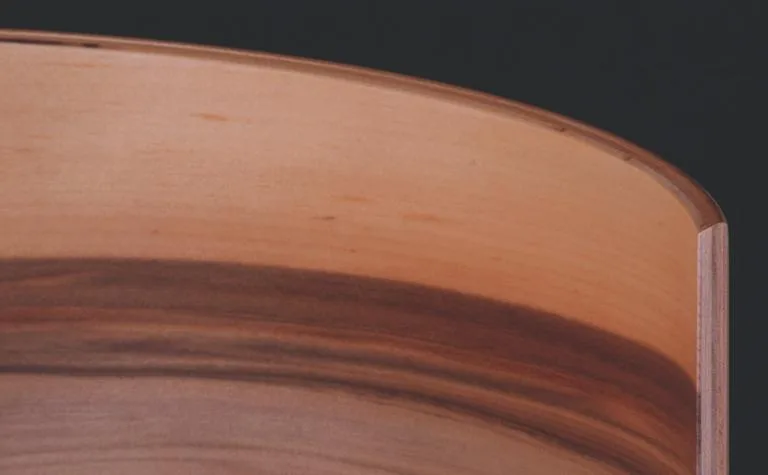 A Dynamic Range Like No Other Drum Shell.
EvenPly-Six (6-ply, 5.4mm) North American Maple (4-ply outer) and Gum (2-ply inner). The natural warmth of Maple is enhanced by Gum wood's dense, controlling character and delivers increased tonal versatility and diversity.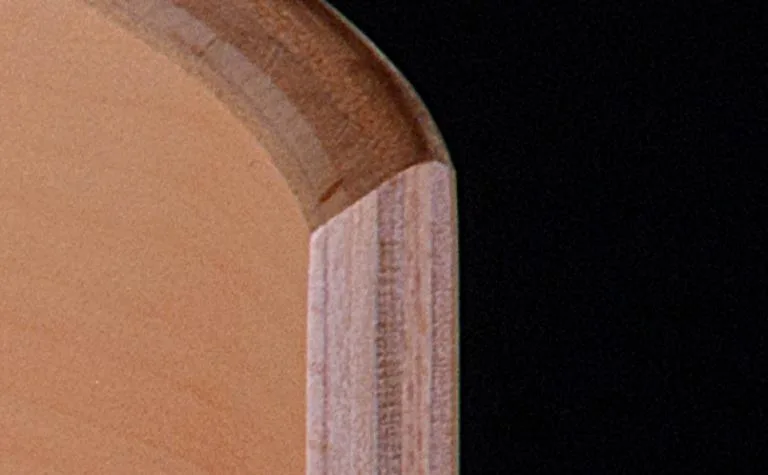 Outer 60° Bearing Edge.
A more shallow edge that draws increased power and bite from Masters Maple/Gum's thin hybrid shell.

NEW HARDWARE
R2 AIR TOM SUSPENSION SYSTEM & GYROLOCK-L TOM HOLDER.
A giant leap in drum resonance physics, the R2 Air Tom Suspension System improves overall tone by delivering true, uncolored sound from each rack tom, creating a transitional bridge to floor toms. Combined with Pearl's first L-Arm, the GyroLock-L, R2 Air creates the world's most adjustable and tonally pure drum mounting platform.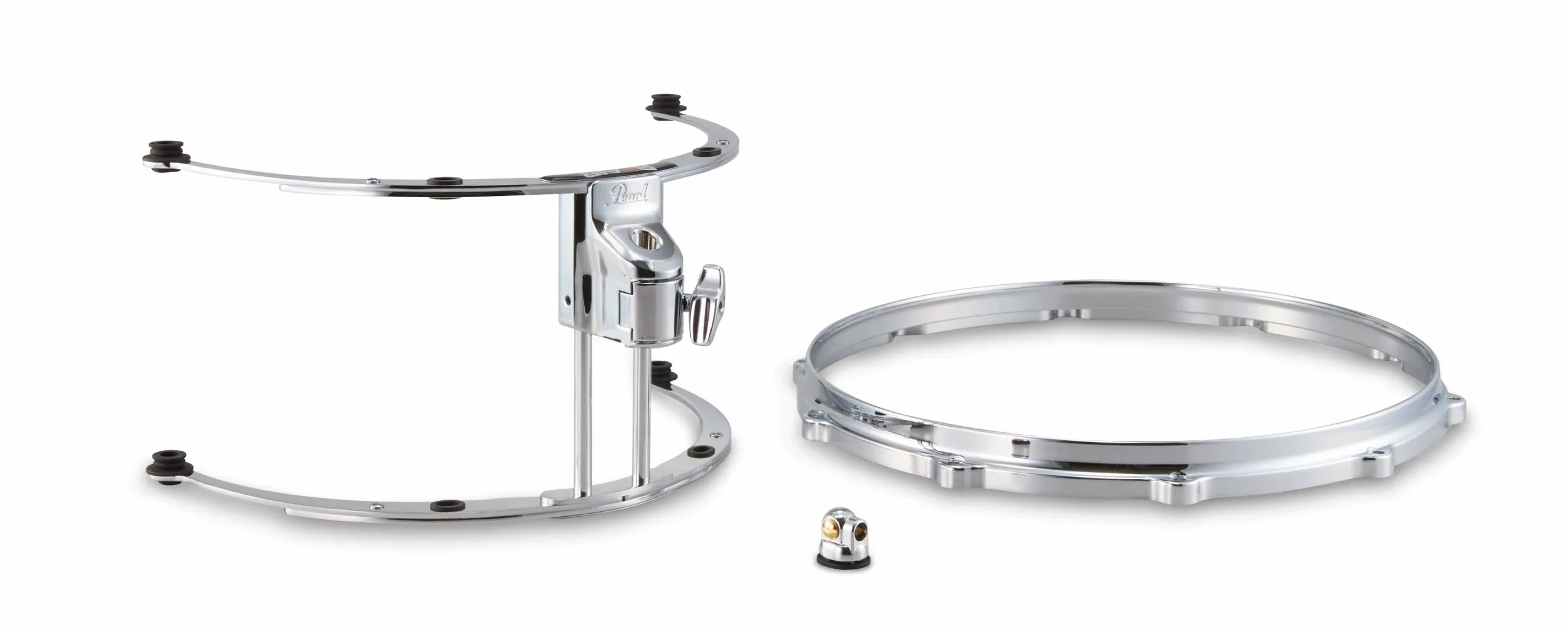 BUILT TO WITHSTAND THE TEST OF TIME.
By adding heavier, classic hardware elements to its thin, dense shell, Masters Maple/Gum carves a robust bottom end tonality with strong midrange balance. R2 Air Tom Suspension system mounts by four unique points for optimum resonance at any angle. Choice of standard 7/8″ Pearl Tom Mount or new GyroLock-L arm mount in a wide variety of sizes.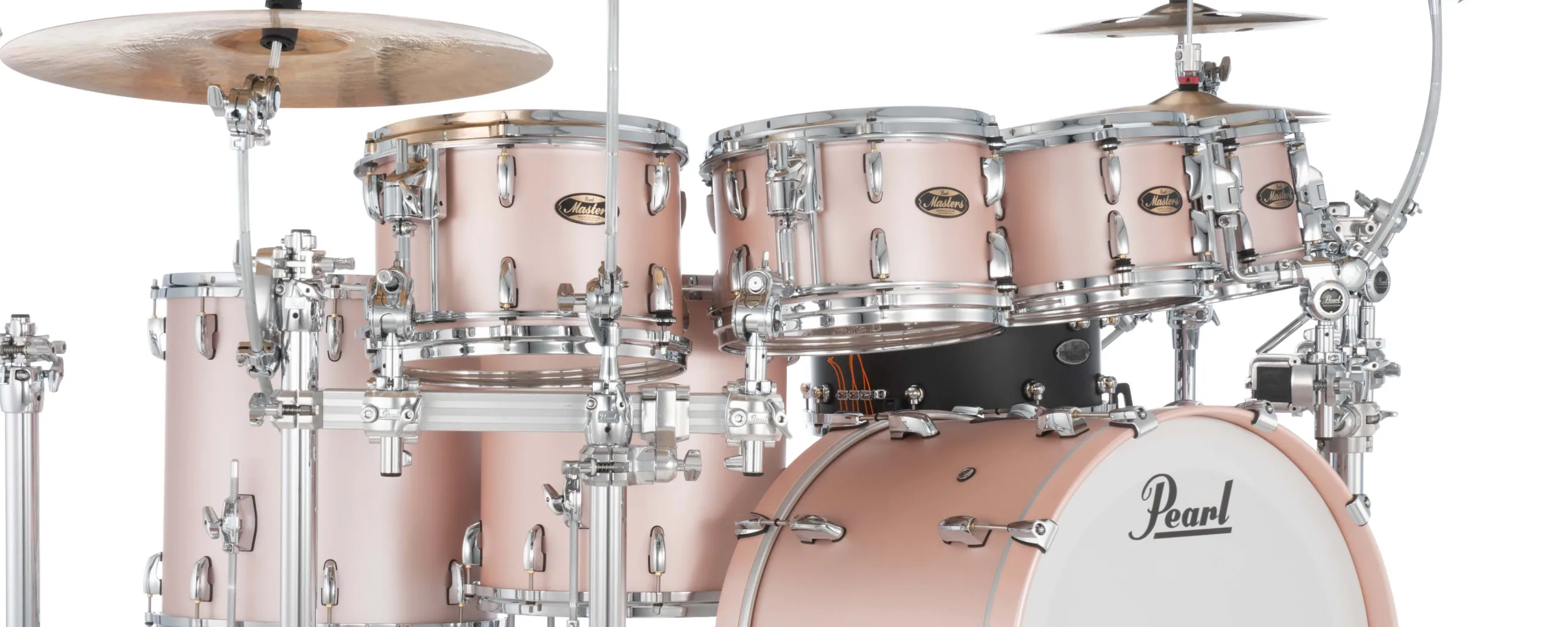 FINISHES – CHOOSE A FINISH THAT INSPIRES YOUR PLAYING PERSONALITY.
Masters Maple/Gum drums are available in two levels of finish choice to best suit your visual preference. Available in a host of historic Pearl finishes in Premium and Custom Finish Tiers, Pearl keeps an unprecedented number of configurable shell packs to give you the features you demand, on demand.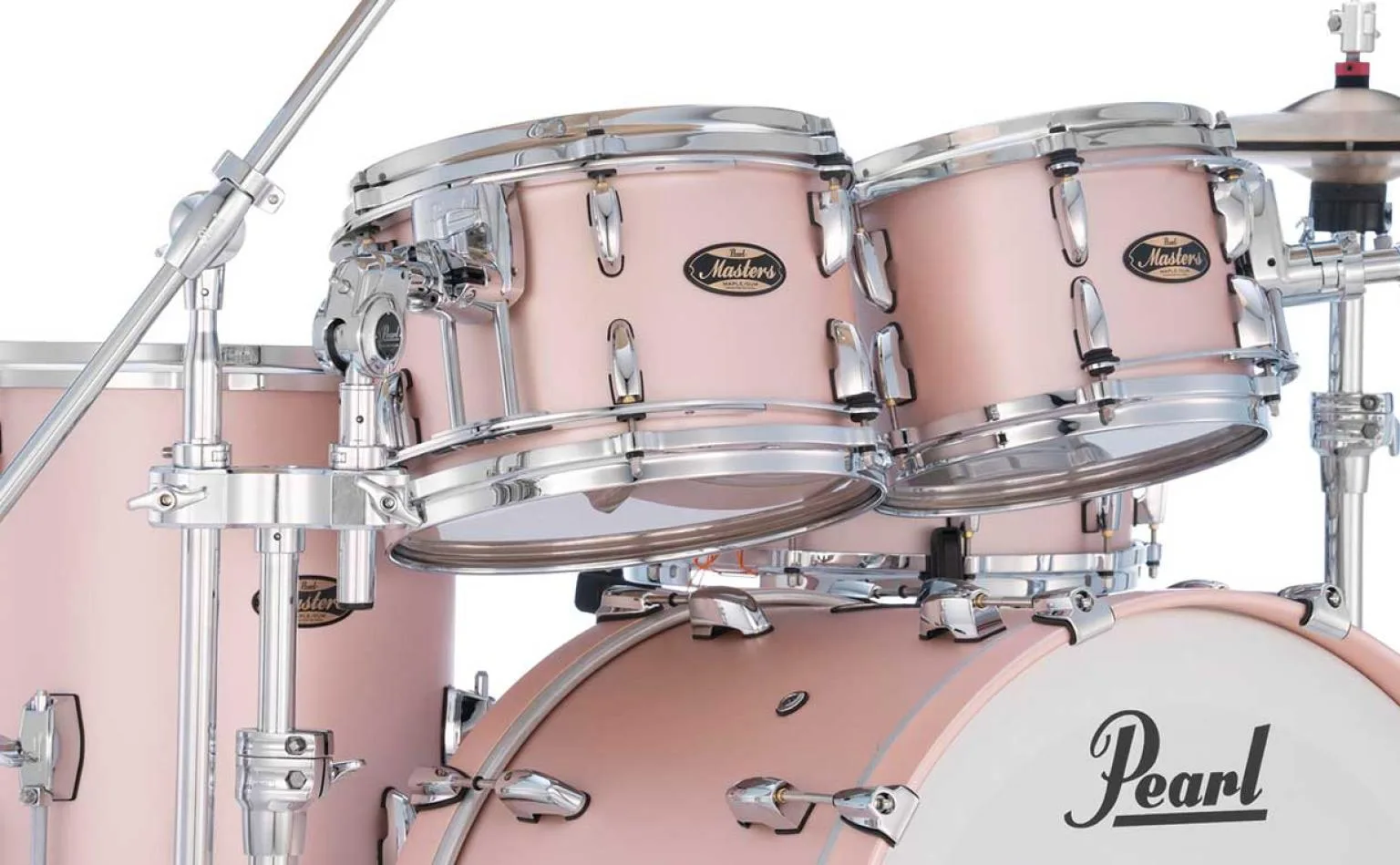 Premium Tier Finishes.
A host of universally flexible Solid, Transparent Gloss and Satin Lacquer finishes, each using our trademark 52-step lacquering process.
Custom Tier Finishes.
Visually striking Stripes, Sparkles, Pearloids and other finishes that continue Pearl's legacy of excellence, and tell your rhythmic story with stunning brilliance.