MARSHALL DSL20CR
The DSL20 combo has a 12" Celestion Seventy-80 speaker for those who require extraordinary tone and versatility. From the moment you plug in, the DSL provides you with rich functionality for you to create your sound and unleash your alter ego.
MARSHALL DSL20CR – 20-watt 1×12″ Tube Guitar Combo Amplifier with 2 Channels, High/Low Modes, Speaker-emulated Line Out
DSL20CR
The next generation of the Marshall DSL series amps are laden with Marshall tone, features and functionality for the novice, as well as pros performing on the world's biggest stages. The new DSL models feature adjustable power settings, which delivers all-valve tone and feel, at any volume, from bedroom to stage. The new technology adjusts power to the valves, instead of just turning off valve stages, allowing the amp to remain articulate and dynamic. Some innovative tweaks to the EQ circuitry have given the new DSLs even greater tonal flexibility. The EQ section of the new DSLs can deliver exactly what your ears are looking for. Marshall's partnership with Softube® has led to the creation of award-winning plug-ins, as well as exceptional tone in Marshall's CODE digital amps. The same team is responsible for the development of the new emulated output feature, found in the DSL series. Both the headphone out, and line out on the DSL models boast incredibly accurate emulation of the famed 1960 cabinet. The DSL is now more versatile than ever, with new features including discrete master volume controls for each channel, built-in reverb and resonance controls.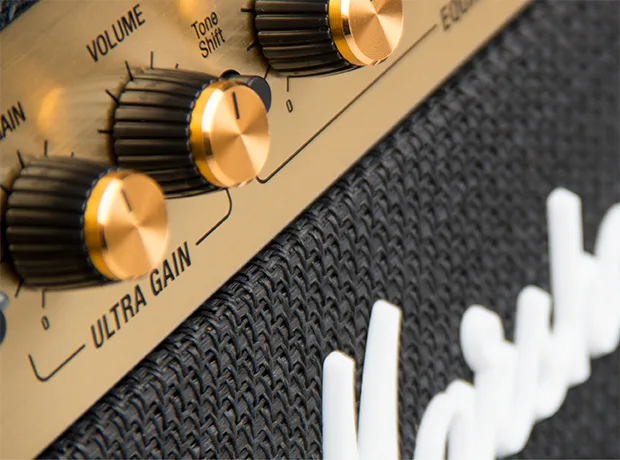 CHOOSE YOUR TONE
Using the two footswitchable gain channels, reverb, FX loop and tone shift controls you can adapt the sound to suit your style.
VARY THE OUTPUT
The DSL20 combo has three speaker outlets allowing for a combination of two speakers, the ability to record and a standby function for silent recording meaning it can be taken from the bedroom, to the studio and onto a gig.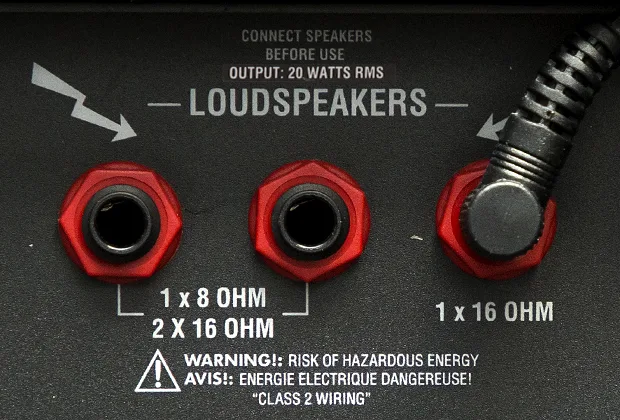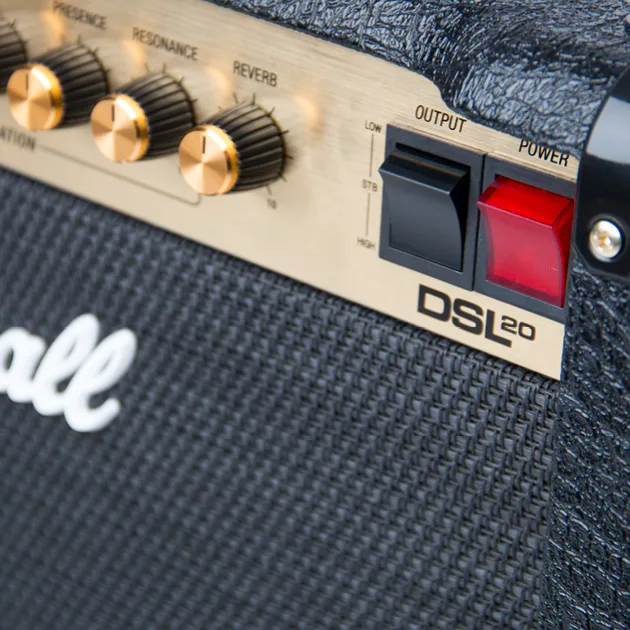 PICK YOUR ENVIRONMENT
Power can be reduced from 20W to 10W without affecting the quality, so you can play wherever you are with confidence.
EMPHASISE YOUR EQ
You can have more bite and punch to your tone with the presence function and the resonance will give your sound depth.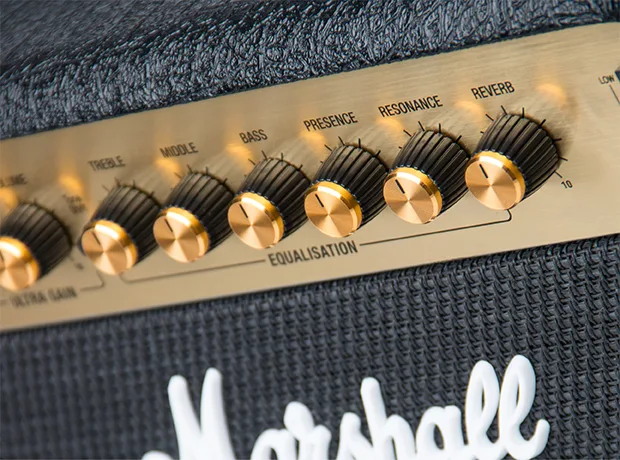 DSL20CR – TECHNICAL SPECIFICATION
ELECTRONICS
Output wattage: 20W (with power reduction option, 10W)
Outputs: Speaker outputs: 3 x 1/4″ jack sockets (16Ω load / 8Ω load), 1 x 3.5mm jack emulated line out
Inputs: 1 x 1/4″ instrument jack, 1 x 3.5mm jack Aux in, footswitch
Controls: Classic gain channel (gain, volume), channel select, ultra gain channel (gain volume), tone shift button, treble, middle, bass, presence, resonance, reverb, low power option (on rear)
Effects: Digital reverb
Effects loop: Yes, series, send/return
SPEAKER
Speaker configuration: 1×12″
Speaker model: Celestion Seventy 80 speaker (16Ω, 80w)
Unit impedance: 16Ω
VALVES
Preamp valves: 3 x ECC83
Power amp valves: 2 x EL34
ACCESSORIES
Footswitch: PEDL-90012 included
Cable: Detachable power cable included
Dust cover: M-COVR-00118 (sold separately)
DIMENSIONS (INCLUDING FEET AND HANDLE)
Weight: 16.3 kg / 36 lbs
Width: 500 mm / 19.7″
Height: 420 mm / 16.5″
Depth: 250 mm / 9.8″