AUSTRIAN AUDIO MiCreator
Studio Microphone with USB-C connection
Austrian Audio MiCreator – Studio Microphone with USB-C connection
MiCreator Studio
Studio Microphone with USB-C connection
MiCreator Studio is a studio microphone with USB-C® connection to the partner device (such as computer, tablet, mobile phone, etc.).
In addition to a primary headphone output, MiCreator Studio has another jack that can be used both as a second headphone output or to connect the included instrument cable to record two signals simultaneously.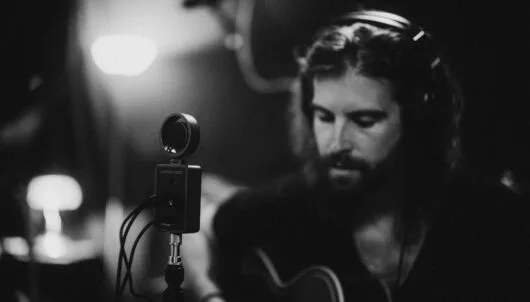 Unleash your creativity
Easy to use. Ultra flexible.
The Austrian Audio MiCreator is a new type of creative tool. Equal parts high-quality condenser microphone and simple audio interface with USB-C ® connectivity, MiCreator gives you the flexibility to create what you want—how you want. Just plug in and start recording in top-notch audio quality instantly. Or expand your setup using MiCreator's additional input to achieve stereo recordings, record an additional sound source, and more. And whether you're recording at home or on the go, you can create with confidence thanks to MiCreator's ultra-durable metal housing. So, whether you're looking for a capable plug-and-play microphone or a multifaceted production tool, MiCreator simplifies your creative process and delivers no-compromise results.
Austrian Audio's MiCreator is more than just a USB mic. It's an entire family of mics!
MiCreator Satellite
TRRS microphone with headphone jack
Select between 5 different kits, 3 different embellishment levels (simple to busy), and various groove styles and time signatures to customize the drumbeats.
Custom Condenser Capsule – Record in top notch audio quality
Max SPL: 130 dB SPL – Record even very loud sources
FlexTilt mechanic – Easily position the mic head for optimal recording
Full metal housing – Longlasting and durable
Headphone jack
Exchangeable & customizable face plates for an individual and personalized look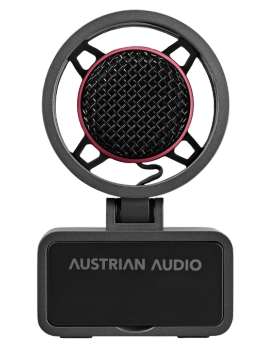 Technical specifications
Digital Resolution: max 48kHz/24-Bit
Digital Connector: USB-C – USB Audio Class 1.0/2.0 compliant
Directional characteristic: Cardioid
Frequency range: 20 Hz – 20 kHz
Sensitivity: – 35dBFS/Pa (low gain)/-15dBFS(high gain)
Hardware Gain Switch: 0dB (low)/20dB (high)
Equivalent noise level: 22 dB SPL (A) (high gain)
Max SPL: 130 dB SPL (low gain)
Output Power: 45mW (32Ohm Load)
Dynamic Range: 89 dB(A)
In/Output TRRS: for instrument cable, 2nd headphone or MiCreator Satellite or Y-Lav
Dimensions: 155 x 60 x 37 mm
Weight: 370